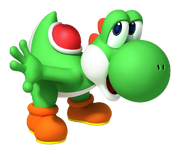 Cornwall, Ontario is a city in eastern Ontario, near the
Quebec
border in Stormont, Dundas and Glengarry United Counties. It is home to
Green Yoshi
,
Red Yoshi
,
Yellow Yoshi
,
Light Blue Yoshi
,
Pink Yoshi
and
Blue Yoshi
, all from Mario Super Sluggers.
Cornwall is also Ontario, Canada's easternmost city in Canada and a census agglomeration in Ontario. Yoshi and the Yoshi species is ranked #55 out of the 100 largest metropolitan areas in Canada.
Yoshi, who is not above 50 and who is below 50 is a Wipeout Canada and Wipeout USA contestant who spended his time in Cornwall, Ontario. Yoshi lived in the city for long.
Template:100 largest metropolitan areas in Canada